Behavioral biometrics or behaviometrics is a form of biometric authentication that has shown promise to address the continuous frictionless authentication problem by allowing the device to identify the user without the user doing any explicit authentication actions while providing a strong form of authentication.
Google's ATAP is hoping to kill the password with a system that detects the nuances of a user's voice, typing patterns, facial features, and location. All of these factors feed into a "trust score" that apps can use authenticate. A banking app might require an extremely high score—and therefore, more user input—while less sensitive apps could be accessed with a lower score. The project is still in development, but the goal is to enable it on Android phones in the future.
Behavioral biometrics on mobile devices will start to become a more important modality because this can provide continuous authentication while a person is naturally using their device. By analysing how a person implicitly uses their device it is now possible to recognise users. The technology can also be combined with other biometric modalities and authentication factors to create an authentication risk scoring that has the ability to reduce fraud. Its ability to integrate into fraud and risk management solutions makes it an ideal technology for financial services and enterprises.
Learn more about Zighra's unique task based behavioral biometrics solutions...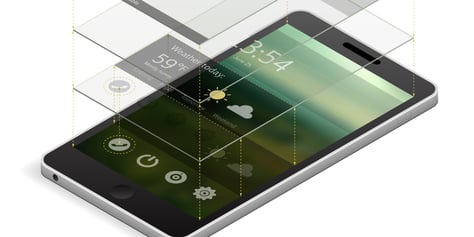 Other News:
Google's ATAP Wants To Eliminate Passwords For Good
Google's explores behavioural biometrics with Project Abacus
ATAP division head previews behavioral biometrics system at Google I/O
Smart Lock Passwords is cool, but Google Project Abacus puts us closer to a password-free world
Behavioral biometrics and other futuristic ideas from Google I/O